Android Lodge® Dutch Oven Coal Calculator Released
https://play.google.com/store/apps/details?id=com.joemeineke.android.dutchovencalculator
A simple, free, easy to use Dutch Oven Calculator.
The calculations in this application are based closely (but not exactly) on the values published by Lodge Logic®.
NOTE – If you are not using Lodge® cookware, you may need to make adjustments for your particular oven brand.
Cooking style can be changed to bake, roast, stew or fry.
The application has a visual indicator of Slow, Moderate, Hot, or Very Hot rankings for the selected temperatures. This is due to the fact that some cookbooks do not specify a temperature. Those rankings roughly translate into the following temperatures:
Slow – 250 to 350
Moderate – 350 to 400
Hot – 400 to 450
Very Hot – 450 to 500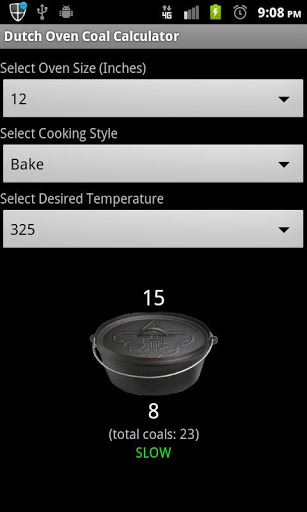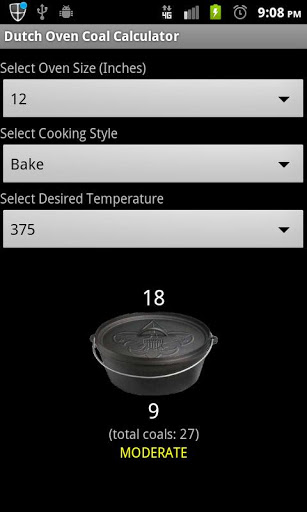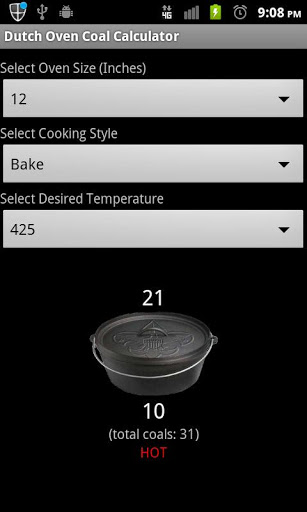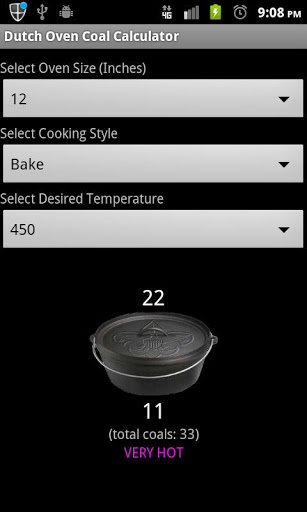 Divine Mercy v1.3 Released Scripural Rosary App Coming to Soon to iPhone